Our event and catering team members work around the clock to make every event a smashing success. Dedicated to making your culinary vision a reality or inspiring you with our own unique creations, each team member is eager to exceed your expectations. Our team of caterers pays attention to the details – from securing a venue to selecting the perfect menu, to coordinating waitstaff, bartenders, DJs and even transportation services.  We would be honored to put our experience and expertise to work so you can relax and enjoy your event!
When you contact Artistic Catering, you can be confident that you will be in the hands of industry professionals.
Catering Team Members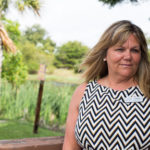 Carol McRedmond – Event Planner.  Carol has had a long and illustrious career in sales and marketing.  We like to say that she can sell anything, but unlike many salespeople Carol truly cares about her clients.  She goes out of her way each and every day to make sure each catering client is taken care of beyond expectation and that each event is executed flawlessly.  This is easily demonstrated by her repeat portfolio with Destin's best wedding planners as well as business and military leaders in the area.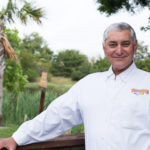 Peter Dichara – Event Coordinator.  Born in Brooklyn, New York, Peter grew up in a large Italian family whose lives revolved around great food and wine. After serving in the military, Peter began a career in the hospitality  industry.  From his early beginnings as a busboy and oyster shucker to his current position as consulting partner at Fudpucker's Beachside Bar & Grill, Peter lives to please his catering clients. His creativity and passion is unparalleled in the industry and the weddings and special events he manages always exceed expectation.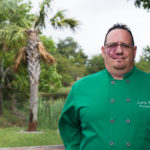 Larry Murphy – Executive Chef.  Larry comes to Destin's Artistic Catering by way of Walt Disney World in Orlando where he spent many years working as a chef in the most imaginative and innovative kitchens in the Magic Kingdom. Larry's passions are providing the highest quality food and exceptional service – things that in his experience lead to thousands of happy customers.  Larry loves what he does and it shows with every menu item he serves.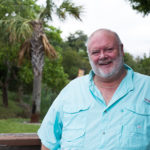 Chester Kroeger – Founder. Chester began cooking at age 4 and has never stopped.  While his talent and success in the bar and restaurant industry are legendary, most people have no idea that he started his professional career in the catering business.  Always an entrepreneur, Chester opened A La Carte Caterers in 1980.  It was Destin's Premier Catering company and provided the growing area with its first taste of truly professional food and beverage service.  36 years have passed and Chester still loves food and bringing a smile to his customers' faces.